Danny Ost Biography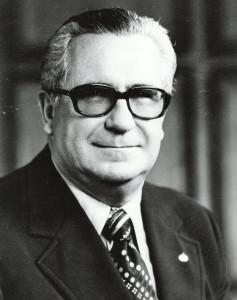 Danny Ost was an extraordinary man, the kind that you meet once in a life time; a force of nature. People that met and had an opportunity to know him were usually touched to the very core. He was an innovator and pioneer of substantial evangelistic efforts throughout the country of Mexico and beyond.
Strong, passionate, 'Bigger Than Life' persona, driven, compelled, compassionate, lover of people, resourceful and a powerful public speaker are only a few of the words that have been used to describe him. He planted churches, started radio ministries, used a single-engine airplane to drop gospel tracts on most of of Mexico, started a Bible Institute and a missions sending organization.
Danny Ost was born in Alaska. His parents moved there in 1910. His dad was born in Sweden and his mother was born in Minnesota. They both felt a strong calling to pioneer "The Last Frontier".  Alaska was extremely remote and hard place to live in and raise a family. Danny was the youngest of eight children.
By the time Danny was 15 years old, his thoughts did not dwell on becoming a pastor or going to distant lands to preach the Gospel. He boarded a ship and traveled to Seattle, seeking adventure and relief from the tough life in Alaska. Upon arriving, his older brother Joe was waiting for him and instead of taking him to have some fun on the town, he took him to a revival meeting that was taking place. That night, he committed his life to the Lord Jesus Christ and to His service. Soon after, he enrolled in Simpson Bible Institute, in Seattle, and concurrently finished High School and his Bible studies as valedictorian at both schools.
While attending Simpson Bible Institute, Danny met and fell in love with Ruby, the woman that would become his wife and the mother of their eight children. The reason she set her eyes on him among other things, was because she noticed that he always arrived at the prayer time 30 minutes before the schedule and when teachers asked the students to memorize five verses, he would memorize 10.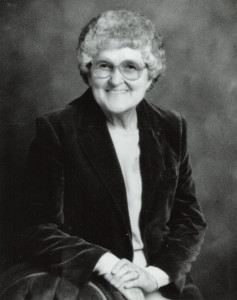 By 1949, Danny & Ruby were married and serving as pastors of a church in West Seattle and planning to go to French Indochina as missionaries. They had been taking courses studying French.  However, Danny's uncle, who was an itinerant missionary, visited their church and spoke of a country south of the United States that had 22 million people in desperate need of hearing about God's love and saving grace.
Mexico was not considered a mission field at that time, but Danny & Ruby heeded the call and began the journey to Mexico with their first-born in a well-worn car pulling a one-wheel trailer with all of their possessions.
They originally settled in southern Texas, from where they ventured into small villages in northern Mexico to evangelize and help plant local churches. For the first six months, Danny took Spanish lessons and soon began preaching in Spanish. After several years supporting other ministries and ultimately facing unexpected friction, Danny was at a crossroads as to what to do next. Not one to be dissuaded of his calling, he set out to engage new people and friends that were eager to help him.
Danny Ost would visit stateside churches to raise funds for the work in Mexico and encourage others to go to the mission field. In 1958, he saw the need to create a non-profit organization that would allow him and other missionaries' to receive tax-deductible donations. To meet this need he founded Missionary Revival Crusade (or MRC as fondly known), a mission effort that continues to work with missionaries in 15 countries across the globe.
In 1960, Danny sensed the need to prepare and disciple the next group of national church leaders. He purchased a property in El Carmen, Nuevo León, a town with 1,500 people near Monterrey, Mexico, where he settled with his growing family and founded Calvary Ministerial Institute. With extremely humble beginnings, he systematically began teaching and training a group of young people that wanted to serve the Lord in courses related to basic Biblical courses and church leadership. Danny recruited other missionaries and pastors that would come and teach at the Institute during the day and go out to the different villages to preach and plant small congregations in the evening.
The ministry began to grow and in 1966, Danny started broadcasting a 15-minute daily radio program called Agua Viva con el Hermano Daniel (Living Waters with Brother Danny), on which he played traditional Mexican gospel music, preached briefly from a Bible passage, prayed for the sick and needy, and offered a free Bible School correspondence course.
Over time, the Living Waters radio program was heard daily on 45 stations across Mexico and Central America. More than 250,000 radio listeners completed the Bible Correspondence course, including those who received gospel tracts that fell from the sky. Danny Ost became known as Brother Danny as affectionately referred to at this time. He never mastered the Spanish language enough to speak without an accent, which intrigued his listeners who asked "Who is the man with a foreign accent talking to us about God?"
The small town of El Carmen started to receive a large number of visitors that wanted to come and meet this man that would pray for the sick and would encourage them to put their hands on the radio as a point of contact and faith. There was such an increase of people being healed, saved and delivered that Brother Danny saw the need to open a building that would be large enough to receive those responding to the radio program and seeking God's favor.
Countless miracles of healing and deliverance were witnessed in cities impacted by this unique move of God. Danny was busy planting El Calvario or Calvary churches, and mentoring those eager to enter the ministry. Large crusades and open air meeting were becoming common, and each year, during Easter week, crusades were held at the boxing arena in downtown Monterrey. Large crowds would fill the venue and hundreds would come forward to accept the Lord as their Savior each day.
Danny Ost was fond of flying his Cessna 182 aircraft to visit missionaries and preach in different towns and villages across the nation. Refusing to let any opportunity go to waste, he installed a metal chute on the plane to drop Gospel tracts and pamphlets over hundreds of towns and villages. During a 10 year span, Danny and other fellow pilots dropped over 20 million tracts across 70% of Mexico. Danny actually wrote one of the more popular tracts called "A Pilot Speaks of God" and the leaflets dropped from the aircraft intrigued the people, thousands of which came into the Kingdom through this effort.
Danny Ost opened the first Faith, Hope & Love Center in Monterrey, Mexico in 1971. The story of how this Center came about was a miracle in itself. Brother Danny found a dilapidated movie theater that had gone out of business. He approached the owner and told him that he wanted to convert the theater into a church facility. The asking price was  $200,000 US — an impossibility in Brother Danny's eyes. With no funds or sources, he informed the owner that he could not purchase the building. However, the theater owner had started listening to the "Living Waters" radio program and emphatically told Brother Danny "But you need this building!"
Loans at that time were scarce and extremely expensive. The interest rates would make it almost impossible to pay off the property in any reasonable time. Danny told the theater owner, "This is what we can do —up the price and cancel the interest." The owner agreed and soon after, students from the nearby Bible School and volunteers from the US where hard at work, cleaning, painting and building benches to seat up-wards of 600 people.
During a trip flying back from the country of Guatemala, Danny was in flight above the city of Puebla in his small airplane, when he had a powerful experience in which he felt the Lord impressing him to come and bring the gospel to this city. He explained in his own words that he "saw a large hand outside the airplane and a voice saying 'Danny, you need to do something about this city'." Soon after, he moved his family from Monterrey to the city of Puebla in 1975 where they rented and eventually purchased an old textile mill, to convert it into a Faith, Hope & Love Center.
In 1976, the powerful momentum produced by the daily radio program, led Brother Danny to open the first Faith, Hope & Love Center in Mexico City on a busy 16-lane boulevard that served as the main entrance to the capital city from southeast and its suburbs.
He located a vacant facility that at one time was used to store and age wine. Once the purchase was settled, a similar approach was used as in the former Centers with "All hands on deck" as pastors and volunteers came from across Mexico and the United States to help renovate the building. Some painted walls; others built benches and installed lighting fixtures. Activities started each morning with a one-hour prayer meeting for Mexico, followed by services that ran from 9 am to 9 pm every single day, seven days a week. This went on from June 1976 to June 1992. Danny felt impressed to use the name "Faith Hope and Love Centers", in part, to steer away from the religious connotations inherent to "churches" and because he said "everyone needs faith, hope and love."
Danny Ost was a strong public speaker. He was loud and had a strong voice as well as an imposing figure. His black rimmed glasses accented his dark blue eyes. While preaching, it was not uncommon for him to start weeping and shaking uncontrollably. The audience would remain silent as many felt the burden he carried to preach the Gospel to those who had never heard the saving message of Jesus Christ. He was never shy about sharing his passion and felt strongly that those who do not know the Lord would spend eternity in hell, away from God and hope. He was driven by the need to reach those who felt that "No one cared for my soul," one of the most memorable messages he preached.
One of his most enduring messages that he often preached was based on the passage in Genesis that tells the story of Rachel and Isaac. Rachel was barren and deeply desired to have a child of her own. Her desire was so intense that she told Isaac 'Give me children if not, I die." That was Danny's prayer daily "Lord, give me souls, if not I die." Danny often spoke of church planting as akin to child labor. In a metaphoric way, he felt he gave birth to a child each time he opened a new Center. His burden to reach souls was so strong that he often lay awake at night, burdened by the need to "reach one more soul."
Eventually, five large Faith, Hope & Love Centers were built in Mexico City before his passing in 1985.
Brother Danny had his share of health problems as he faced a quad heart bypass and was diagnosed with lymphoma cancer in 1984. He decided to move to Baker, Louisiana to be near the Bethany World Prayer Center and his friends, the Stockstill family as he faced this challenge.
In April of 1985, he made what would be his last trip to Mexico City, showing the scars of his fight against cancer. Two weeks latter, on April 21st he went to be to his eternal home. His funeral was held at Faith, Hope & Love Center # 3 in Mexico City, with an estimated 6,000 people in attendance. His body is buried in one of the largest cemeteries in Mexico City, and his grave marker is a 20-foot cross that reads "Only Jesus Saves," the same symbol he used to identify the Faith, Hope & Love Centers nationwide. On the grave marker there is posted information what shows the telephone numbers of the main Faith hope and Love Centers in Mexico City.
His life companion, wife, ministry prayer warrior and friend, Sister Ruby Ost went to join him in February, 1987.
Today the work carries on. Mexico now has a population up-wards of 112 million, and there are more than 250 Faith Hope and Love Centers in 23 states. When brother Danny came to Mexico in 1948, it is estimated that there were 40,000 evangelical Christians –  today, by government estimates, there are up-wards of 13 million evangelicals.