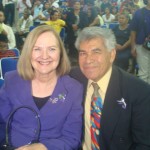 Victor & Ruth Martinez
El Carmen, Mexico
Ministry:
Calvary Ministerial Institute | Love Impact
Website:
http://mrcpartners.org/
Focus:
2 Year Bible College | Radio & TV | Books | Leadership Development | National Missions | Women's Ministries
About Victor & Ruth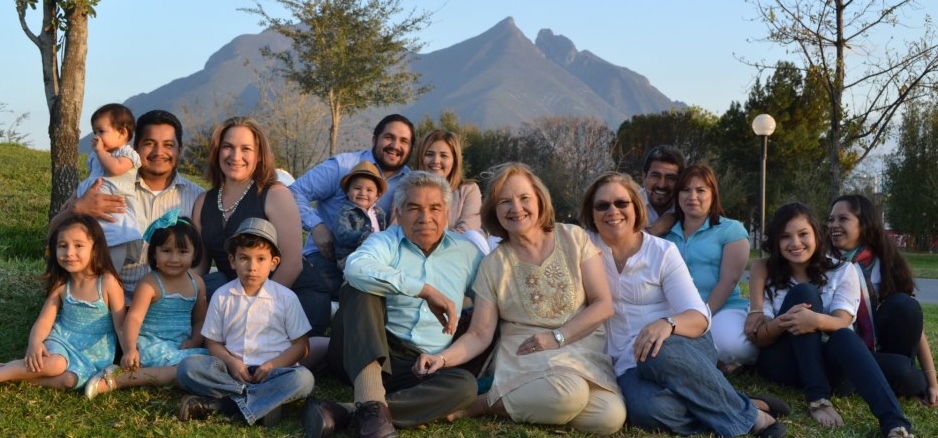 WE DO WHAT WE CAN

WITH WHAT WE HAVE

IN THE PLACE WHERE WE ARE
Victorio Martinez Ibarra grew up in a small town in a rural area in the mountains of Coahuila. A missionary, who later became his father-in-law, came to preach the Gospel, and at the age of 13, he gave his heart to the Lord. Later on, his entire family of 11 brothers and sisters came to Christ, of whom seven have served in full-time ministry as well as his parents. At the age of 15, he entered Bible School and after graduation, he pastored churches in the state of San Luis Potosi and in the state of Nuevo Leon, in the towns of El Carmen and Guadalupe.
Ruthanne Ost Waltner was born in the United States on the border with Mexico and the child of missionaries Danny and Ruby Ost. She is the second of eight children who are missionaries around the world. She began to teach children about Jesus at the age of nine. When she was 11, she began to walk from house to house in a three kilometer area, so that no one in this area would be able to say "No one told me about Jesus". She completed this goal two years later and at the age of thirteen entered the Bible School. At the same time she was studying high school by correspondence. After Bible School, she traveled to different towns in southern Mexico during a time of persecution. The same passion that led her to go from house to house also led her to go from town to town.
With few opportunities to study in their childhood and with great effort as adults, both Victor and Ruth Martinez received honorary degrees in Family Counseling and Educational Orientation from Logos University.
Victor and Ruth were married on September 25, 1971 which they both considered to be a miracle and since then Brother Victor has said "Nothing is now impossible". As newlyweds they pastored the first Center of Faith, Hope and Love in San Nicolas de las Garza, near Monterrey, Mexico. And at the same time they taught in the Bible School. In 1974 they accepted the challenge of being directors of Calvary Ministerial Institute, from where they had graduated. Since then they have been the directors of this school, instrumental in training and molding more than 2000 students; the majority of whom are now serving God all over Mexico and even in other countries.
Since then Calvary Ministerial Institute has developed as a multifaceted ministry which includes: Bible School, church planting, radio ministry, missions and language schools, receiving and sending short-term missions teams to and from other nations, children's home "Vida con Propósito", elementary and pre-school "Instituto México Nuevo", print shop, Prayer Mountain, as well as seminars and conventions.
In 1985, they acquired a 25 acre property, with the goal of using it as a training center and missions sending base. After that, in a period of three years they bought 5 movie theaters which have been converted into churches in the industrial city of Monterrey. The stories of the miracles which God worked in the purchase of these theaters have opened the door to the nations. Because of the purchase of one of the theaters, the owners became Christians, opened a church in their homes, and now pastor a church of more than five hundred people. More recently, they acquired a 230 acre property to use as a "Prayer Mountain", which has been used as a children's home and for spiritual retreats.
From 1985 to 1997, Victor was the national president of the Centers of Faith, Hope and Love. Since 1988 they have had a radio program. In the beginning this was a daily program when it was the only Christian voice in a city of five million. And for four years presented the gospel in secular and cultural terms because at the time they were not allowed to say "Jesus, God or Bible". For seven years they pastored the Center of Faith, Hope and Love Buenos Aires in the city of Monterrey, and before that, the Center of Faith, Hope and Love Villagran in Monterrey.
In 1990, Ruth founded "Love Impact", a ministry which has helped thousands of people to reach their potential and fulfill their purpose. This ministry along with related ministries has touched the lives of more than 500,000 women Mexico and 30 other nations, encouraging more than 10,000 women to use their talents and gifts for God. She and her husband have presented marriage seminars and leadership conferences, church planting and missions using the Virtuous Woman, Wife and Mother Conference. Ruth has written a book "Woman of Impact" published by Editorial Emmaus.
They have gone to India more than 19 times since 1996, taking groups of pastors and women to equip and train the people from India for the work of ministry, as well as ministering in 27 other nations. Victor and Ruth have been in ministry for more than 45 years and will have their 45th wedding anniversary this year. They have 5 children and 7 grandchildren, who are serving God in four countries. Their children are the fifth generation of missionaries.
Brother Victor and Sister Ruth have worked throughout the years with many groups being a bridge to the Body of Christ! Their motto is "Go alone and you can reach 1000, train 10 and you can reach 10,000". Their verses are: "This Gospel of the kingdom has to be preached in ALL the world"…. Matthew 24 "The Spirit of the Sovereign Lord is on me, because the Lord has anointed me to preach good news to the poor. He has sent me to bind up the brokenhearted, to proclaim freedom for the captives, and release from darkness for the prisoners, to proclaim the year of the Lord's favor." Is. 61:1-2